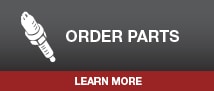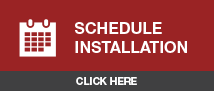 Visibility is fundamental to safe driving. You depend on your vehicles' wiper blades to clear your windshield of rain, sleet and snow. If a wiper blade is not making proper contact with the windshield, it cannot perform its function. Toyota Sightline Wiper Blades are optimized for your vehicle's windshield curvature.

They have a combination of modern styling and excellent performance so they won't let you down even on the wettest of days. Genuine Toyota SightLine wiper blades are easy to install, priced to sell and have been meticulously tested to meet Toyota's high standards.

If you need Genuine Toyota Wiper Blades installed, trust the technicians at South Toyota, formerly Atkinson Toyota South Dallas, to quickly handle all of your repair and replacement needs.
- Pick Up: Call or Fax Your Order for Pick Up in Dallas TX
- Retail Parts: Call, Fax or Order Online
- Wholesale Parts: Call, Fax or Order Online
- Delivery: Delivery is available in the Dallas Metro Area call for details.
- Shipping: Same day shipping of in stock parts order by 3pm.
Order Parts Online | Order Accessories Online

Call 972-780-0431 Local | 800-877-6672 Toll Free | Fax

South Toyota  maintains a comprehensive inventory of high quality genuine Toyota OEM parts. Our highly knowledgeable staff is here to answer your parts inquiries. Should we not carry a part for which you're searching, we can order it for you and usually have the part the next day. We can ship it or have it available for pick up in Dallas.