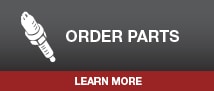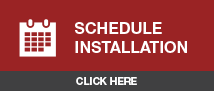 The average car battery lasts from three to five years, but many factors affect the lifespan of a battery including driving habits, climate and operating conditions. So, if your battery is older than three years, or if you've experienced issues when starting your vehicle, these are signs that the battery needs to be checked or replaced.

Replacing your battery with a Toyota TrueStart TM battery, is an excellent way of ensuring your vehicle will be in top working condition. Toyota TrueStart TM batteries achieve Toyota's extraordinary standards for quality and they offer the right mix of cold cranking amps (CCA) and reserve capacity (RC) for consistent performance in all climates.

Don't take a chance with a weak battery. Give the trusted experts at South Toyota, formerly Atkinson Toyota South Dallas, a call today!

Toyota TrueStart Batteries Dallas

- Pick Up: Call or Fax Your Order for Pick Up in Dallas TX
- Retail Parts: Call, Fax or Order Online
- Wholesale Parts: Call, Fax or Order Online
- Delivery: Delivery is available in the Dallas Metro Area call for details.
- Shipping: Same day shipping of in stock parts order by 3pm.
Call 972-780-0431 Local | 800-877-6672 Toll Free | Fax

South Toyota maintains a comprehensive inventory of high quality genuine Toyota OEM parts. Our highly knowledgeable staff is here to answer your parts inquiries. Should we not carry a part for which you're searching, we can order it for you and usually have the part the next day. We can ship it or have it available for pick up in Dallas.

Service Hours
Monday

7:00 AM - 6:00 PM (Closed from 1 - 2 PM)

Tuesday

7:00 AM - 6:00 PM (Closed from 1 - 2 PM)

Wednesday

7:00 AM - 6:00 PM (Closed from 1 - 2 PM)

Thursday

7:00 AM - 6:00 PM (Closed from 1 - 2 PM)

Friday

7:00 AM - 6:00 PM (Closed from 1 - 2 PM)

Saturday

7:00 AM - 3:00 PM

Sunday

Closed