The Toyota Tacoma is a Truck That Excels at Finishing Any Task Around Dallas, TX
The truck class is one of the most popular of any vehicle among shoppers in the Dallas area, and if you're looking for one that helps you work smarter and harder, the Toyota Tacoma is the pickup to look at. Its versatile powertrains allow for an easier time with towing and material hauling as well as journeys to destinations not highlighted on the map. You'll find out all about the Tacoma's capabilities and the trims we have for sale when you read below!
Capability, Weight Capacities, and Specs of the Toyota Tacoma
There are two engines available to power the Tacoma, but most models come with the V6 engine that is the more powerful of the two. This six-cylinder engine treats you to 278 horsepower and 265 pound-feet of torque, which you can always use for highway thrills when you aren't asking it to tow. If you are planning on towing a trailer, then you can hitch up a 6,800-pound trailer to the Tacoma, or if you have some dirt or mulch to move, you can put up to 1,440 pounds in the bed.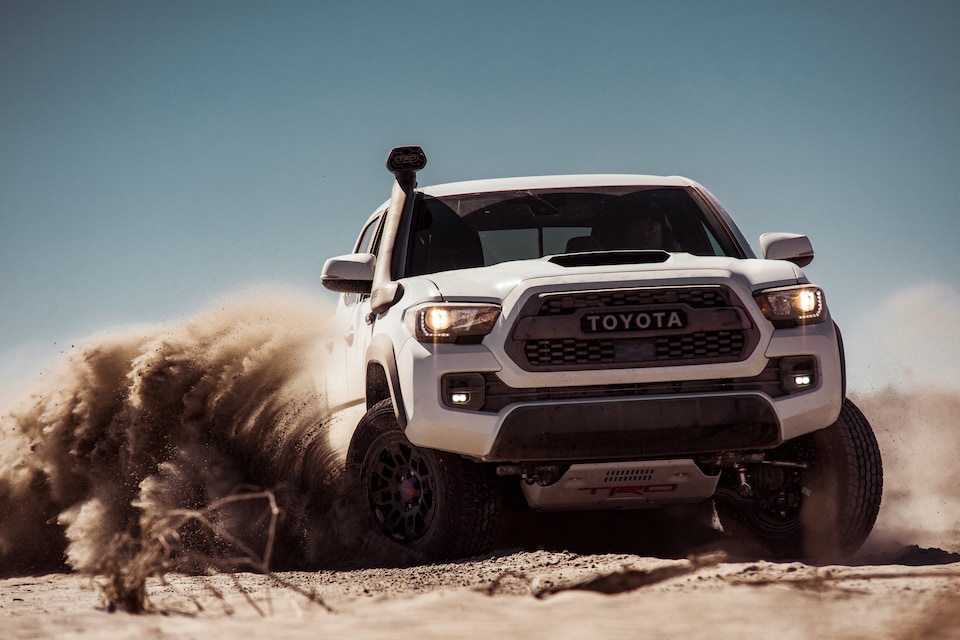 Features and Trims of the Toyota Tacoma
Features from trailer-sway control to dual-zone climate control to lane departure alert to the infotainment system ensure rides where hassles are few and far between. Want to end up with a truck ready for off-road trips? The Toyota Tacoma TRD Pro has the V6 engine and sturdy design of other Tacoma's, but it also has aspects like a front skid plate, cat-back exhaust, available manual transmission, and options like a Desert Air Intake to keep dirt out the engine. When you want to do more than drive on tough terrain around Dallas, the Tacoma TRD Pro lets you conquer it!
Does that sound like the sort of truck that can help you out?  If it does or if you want to search through the many trim levels and configurations of the new Tacoma, then you should swing on by our dealership that's right here in Dallas. You're sure to love what you find at South Toyota!