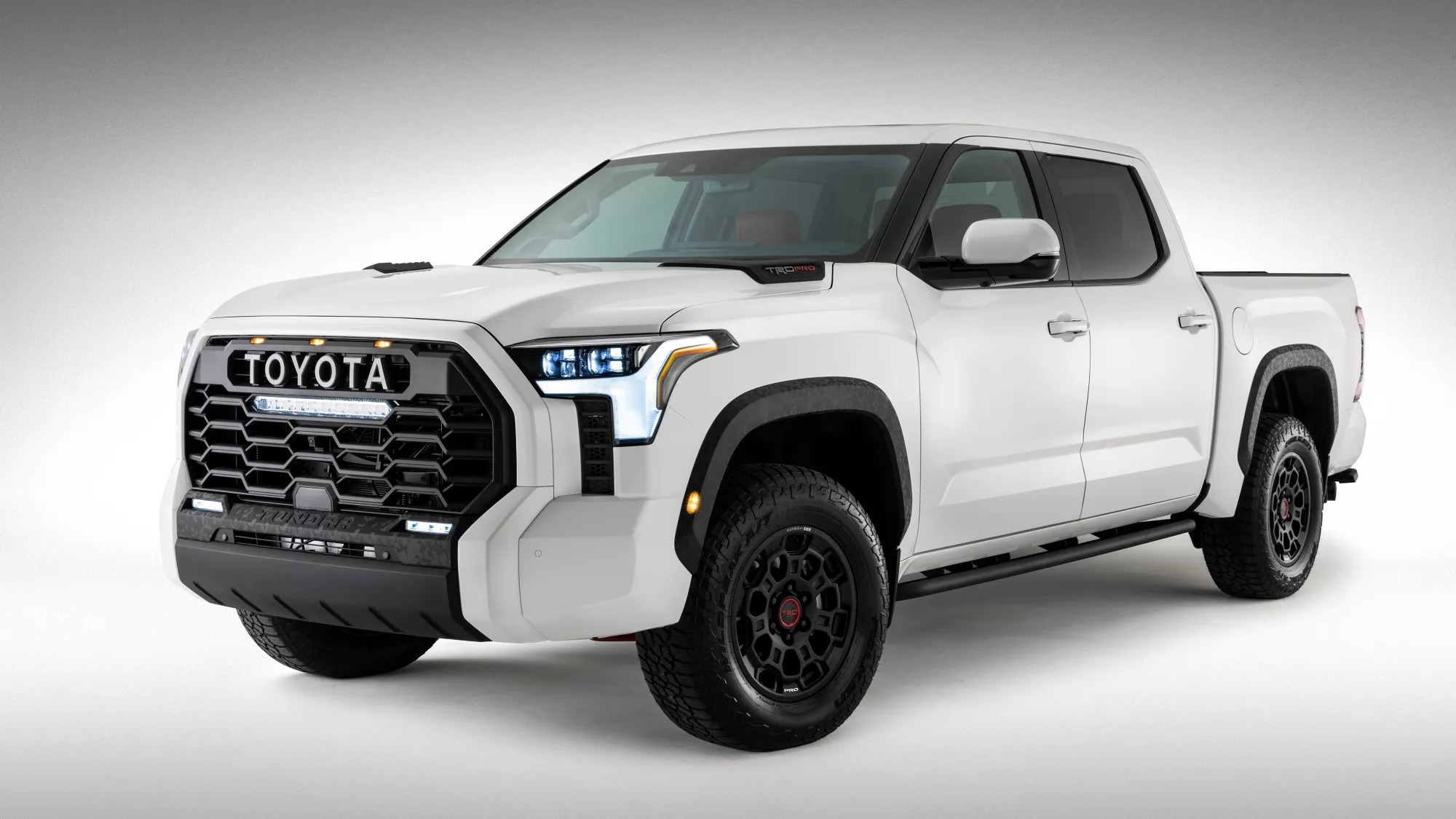 Dallas, Fort Worth, and Arlington customers - it's time to buckle up and get ready. The South Toyota dealership is excited to announce that the next-generation, all-new 2022 Toyota Tundra pickup truck will soon be available for pre-order!

As you can see from the photo above, the all-new 2022 Toyota Tundra exterior has a new and bolder front end compared to past Tundra models. Other highlights include: amber marker lights, power bulges on the front hood, and new LED light strips that will turn heads day or night.

Many more details are to come for the all-new 2022 Toyota Tundra, so stay tuned and get excited! In the meantime, you can start learning about your lease and finance options or value your trade in preparation for the release of the all-new 2022 Tundra by contacting our professional sales team at (972) 780-1166 or contact us online. If you are ready to start shopping for your next truck now, then view our new Toyota pickup truck inventory available online or stop by South Toyota to see for yourself! We are located conveniently at 39660 LBJ Fwy South, Dallas, TX 75237 and proud to be your local Toyota dealer.
Sources:
https://www.toyota.com/upcoming-vehicles/tundra/?srchid=SEM:700000001483645:GOOGLE:71700000084754190:58700007210048197:p64670233300:5297445013
45&gclsrc=aw.ds&&gclid=CjwKCAjw3_KIBhA2EiwAaAAlipMTyDUdhscKUHTNE1jLHSdfaX_2Hq9TNdjeiWCnHyavk1QlLM-SVBoCj2UQAvD_BwE&gclsrc=aw.ds