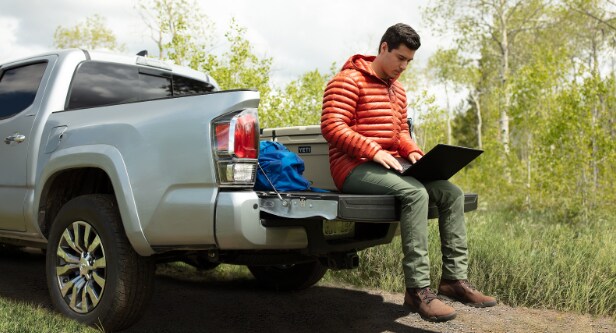 When your vehicle gets dirty you take it to the car wash or detail the interior, but have you ever wondered when to clean under your hood? A good place to start is checking your battery for any corrosion. There are many factors determining the life and performance of your Toyota battery, but corrosion is the main one. The good news is that corrosion is easy to spot! If you see a white crusty substance built up around the posts of your battery, it's a clear sign of corrosion.

Now that you've found the culprit, it's time to remove it and clean. We've come up with a simple five-step process to help our Dallas community clean their corroded car batteries with some common household products! Follow the below steps to begin:

Before starting, remove the negative then the positive cables from the battery.

Grab an old toothbrush and mix a teaspoon of baking soda with a cup of water in a bowl.

Start scrubbing only around the corroded areas with the mixture.

Then carefully pour some water on the targeted areas and continue to scrub off residue.

Finally, rinse and dry off the battery then reconnect the positive and negative cables.

There you have it! You've successfully cleaned your car battery. If you have any questions or need more assistance, please contact our South Toyota Service Department at (972) 780-1166. Need an appointment? You can easily schedule an appointment with us online. Once you're booked, make sure to use our new contactless Fast Track Self Check-In Service Kiosks at our dealership! This is the first of its kind in the Dallas-Fort Worth areas promoting a safer and cleaner environment for all of South Toyota customers.

Source: https://www.goauto.ca/blog/how-to-remove-battery-corrosion