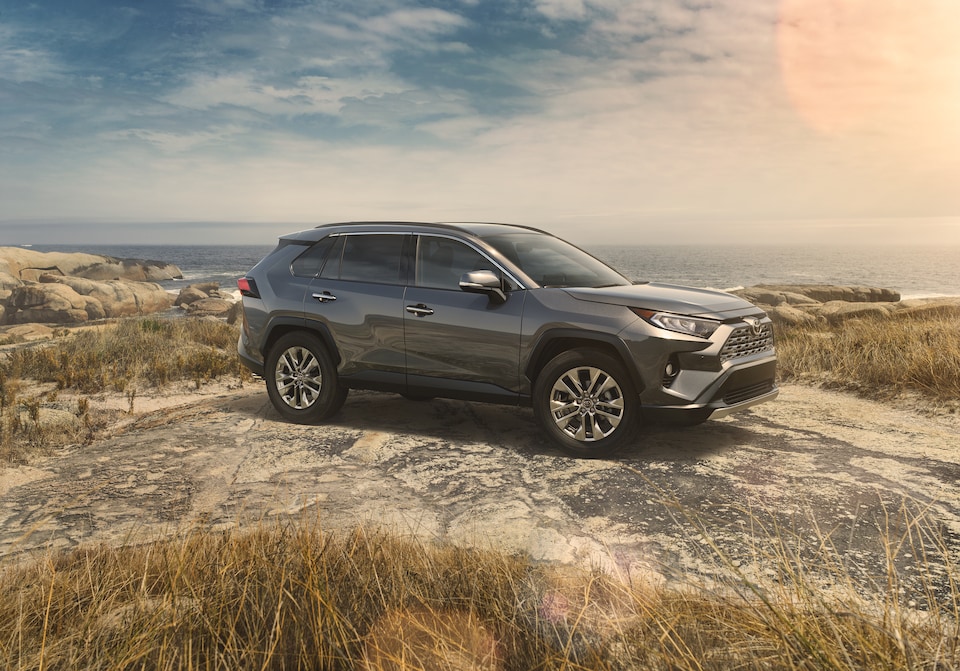 ​
The crossover SUV trend really took off when drivers realized that they could get a stylish, capable, and spacious vehicle without sacrificing efficiency, and no model is better at combining those than the Toyota RAV4. Well, those qualities remain key components of the 2019 RAV4, but a complete redesign brings even more to the Toyota SUV, which is sure to shake up the crossover class yet again. If you want to see what it is that makes the 2019 Toyota RAV4 an exceptional option, read on!
What's New in the 2019 RAV4?
There's not just one but several new looks for the new Toyota RAV4 as its redesign brings a bolder style and drivers will notice more differences between the looks of the various trim levels. For example, the Adventure trim looks the part of its name with large roof racks while the Limited trim comes with chrome accents sure to capture attention. Plus, each of these new RAV4's rides on a new platform that improves driving dynamics whether you're passing on the highway or cutting between trees on a trail.
Additionally, taking a step back and recrafting the popular crossover allowed the engineers to fill it with all sorts of new car tech that everyone can enjoy. It has the updated Toyota Safety Sense package that brings improvements to systems like radar cruise control and lane departure warning. It adds the Apple CarPlay program to the infotainment system so that iPhone users have no troubles accessing apps. Then there are the aspects like interior ambient lighting, a panoramic sunroof, and a digital rearview mirror so that you don't have to look around rear-seat passengers when backing up.
Get All the Info on the 2019 Toyota RAV4 When You Visit Us in Dallas!
We're incredibly happy that the new RAV4 is sitting on our car lot, and we know many drivers are too! If you think it has the right combination of capability, efficiency, and innovation, then you shouldn't hesitate to visit us to find out all there is to know about the new crossover SUV!